A Day of Relaxation...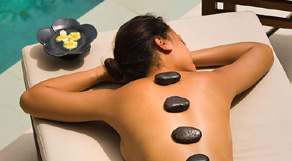 What we offer.
The spa offers a variety of spa treatments that will surely make your stay worth every penny and minute. Going to the spa is something that is good and everyone should try it at least once a month. Give yourself a break and free your body from stress while having a great time at the Churchill's Day Spa.

The spa offers spa treatments using top of the line facilities and well trained experts dedicated to serve you. Among the many services that you can avail from Churchill's Day Spa in Plantation, Florida. Include the following: Botox or Filler Treatments, Lipofreeze (Fat Freeze) sessions, Laser hair removal or Electrolysis hair removal, microdermabrasion for your dead skin cells, Microneedling treatments for a beautiful face, body wrapping for tighter skin and less inches, spray tanning for that beautiful sun-kissed skin, Eyelash extensions for longer and fuller eyelashes, Microcurrent or Microneedling therapy, Makeup, Waxing, Peels, Anti Aging Treatment for ageless beauty, Tattoo Removal for clean and clear skin and lastly, Dinair Airbrush Makeup application.